#BL014
Beach Land in Mawella
56,000 m² (= 14 acres)
Elevated land, great views
300 m beach frontage
The site is accessed via the A2 highway
The majority of land being on the coastal side of the road (54,000 sqm on the coastal side with just 8,564 sqm on the road side).
Perfectly suitable for hotel or villa development.
7,510,000 US$
Broker's fee: 3% to be paid by buyer
Contact: info@lankaland.com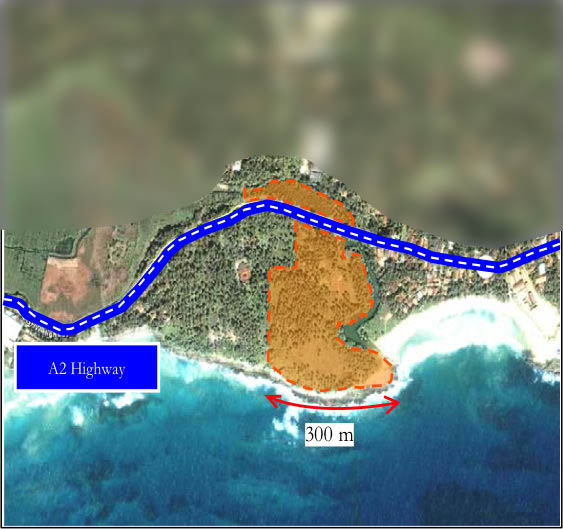 Contact:
info@lankaland.com
Ask us about the following subjects: Property in Sri Lanka. Real Estate. House, Villa, Beachland. Buying property. Legal and tax requirements in Sri Lanka. Stamp duty. Tax and taxation, capital gain tax. Approval by Tourist Board and BOI (Board of Investment). Liquor license. Visa, work visa, retirement visa in Sri Lanka.